With every year thousands of new victims of child abuse coming forward, the true magnitude and impact childhood trauma as yet unknown. In this free series of short 7 minute presentations, six experts from a wide range of disciplines will share their secrets to recognizing, dealing with, and eventually overcoming childhood trauma as an adult.
This event will be broadcast live on Facebook on the St. Paul's Free University Page.
Date: Feb 17th, 2021
Time: 11:00 AM PST
Like our Facebook page to be notified when the event goes live.
Event Speakers & Talk Titles
This event will proceed in three phases. Each speaker will give a 7 minute presentation in each of the three phases. Their talk titles and links for additional information are given below.
Rosa M Luna
"Expose Child Abuse Using Curandero Therapy"
"Curandero Therapy Wounded Child Process"
"Ongoing Healing with a Curandero Therapy"
David M Masters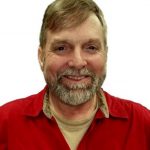 "Are You an Adult Survivor of Religious Child Sexual Abuse?"
"Healing for Sexually Abused Religious Survivors"
"Making a Religious Stand Against Child Sexual Abuse"
Wendy Lynn Johnson
"What's wrong with me? Adult symptoms of abuse as a child."
"Meet the younger you with source energy therapy"
"Healing forward with Source energy therapy"
Juanita Holaday
"What Are You Hiding From?"
"3 Effortless Ways to Heal from Child Abuse Naturally"
"Naturally Activated Steps for Continued Recovery"
naturalalternativespecialist.com
Lolo Lesser
"Neurobiology of Child Neglect and Abuse"
"Leveraging the Brain's Plasticity with Movement"
"Moving Forward with Consistency and Confidence to combat low self-esteem in yourself and your children."
Daniel Mark Schwartz
"Narcissistic Parents: Recognizing abuse"
"Immediate recovery from narcissistic parental abuse"
"Five steps to thriving after surviving narcissism"