OFF-GRID SUMMIT REPLAY
---
LOW-COST OFF-GRID ENERGY

Class Description: A crash course in solar panels, micro hydro, wind, off grid electricity, heating, cooking, passive solar, hot water systems. Consideration of everything you need to live sustainably, securely, and in comfort.
Instructor: Daniel Mark Schwartz
---
MAKING A LIVING FROM THE HOMESTEAD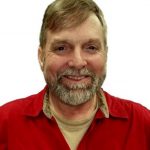 Class Description: Cash flow strategies as alternatives to horse-trading for off-grid homesteaders both off and online. New and alternative ways of conducting business in current times. Independent Good News: You don't have to work for "the man."
Instructor: David M Masters
---
RAISING A FAMILY SUSTAINABLY
Class Description: Creating family bonding activities while living in a sustainable community and connecting with our children while living according to our earth-friendly values. Love is safety, security, serendipity, and surprise.
Instructor: Wendy Lynn Johnson
---
MINIMAL LIVING, MAXIMUM LOVE
Class Description: RV Life: Minimize time & money, maximize nature & nurture. Your time and money are precious. RV living refines your soul-nourishing places & people
Instructors: Mark Siedler & Lynetta Avery
---
Brought to you by St. Paul's Free University and OffGridPermaculture.com
This event qualifies for Continuing Education Units (CEU) for SPFU Alumni.