Are you ready to live the longest and fullest life possible? This summit brings in six experts from very different disciplines including life coaching, business, natural regenerative agriculture, alternative health science, akashic science, Native American curanero healing, to name a few. Each will presenting various methods extending a healthful and productive life through natural methods of mind, body, and soul.
This event will be broadcast live on Facebook on the St. Paul's Free University Page.
Live broadcast over. View event Replay here. 
Date: December 12th, 2020
Time: 12:12 PM PST
Like our Facebook page to be notified when the event goes live.
Rosa Luna – Freedom from Trauma for New Life
Repressed trauma is causing premature aging and leads to an early grave. Learn how to release trauma for a new youthful life.
Retired mental health professional for the State of Oregon, author and speaker Rosa M. Luna studied at Treasure Valley Community College and many other educational venues, is a practicing Reiki Master, and founding member of Luna Institute of Curanderos, current coach and instructor at St. Paul's Free University.
More info about Rosa: Trauma-ties
David Masters – Reprogram Your DNA for Long Life
3 self-engineering DNA secrets revealed to increase longevity and vitality from New You DNA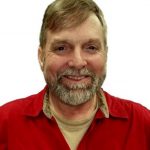 For over 30 years, Transfiguration Specialist, David M. Masters is an Author, Educator, Minister, Entrepreneur, Public Speaker, Life Coach, Master Trainer, and Business Consultant assisting all size businesses to increase online sales, strengthen their overall brand, and dramatically boost web site traffic through proven online marketing concepts. He has helped many people improve their lives financially, physically, personally, spiritually and professionally.
More info about Dave: David M Masters
Lolo Lesser – Using the Power of Embodiment to Live Optimally, Forever!
Body-Mind-Spirit Action with Empatharian Movement for Peace.
Polish your star! We are all Luminescent Beings of light energy, radiance, and intention- underneath all the layers of our humanness, our past experiences, and what we took too seriously! Let's have some fun and share our prayers and creativity, learning great stuff about true communication, heartspace, and generating sacredness, all while doing movement, attunement, and improvisational art processes…
More info about Lolo: Empatharian
Juanita Holaday – Reverse Aging with Mother Nature
Key's to unlock Mother Nature's formula to live longer and become more youthful everyday.
A Natural Alternative Specialist is a holistic health sciences practitioner who is able to offer consultation and health coaching to individuals seeking alternative treatments and modalities to modern medical methodologies.
Natural Alternative Specialists advise from a tool kit that includes natural remedies available from Mother Earth, including vitamins, minerals, herbal supplements, adjustments to diet and exercise routines, as well as energy healing, spiritual counseling, and raising your vibration.
More info about Juanita: Blog – Natural Alternative Specialist
Daniel Schwartz – Designing and Planting Your Own Garden of Eden
Long Life and Health Food from Permaculture Food Forests
Daniel Mark Schwartz a specialist in off grid living, renewable energy, and permaculture. Primary author and creator of educational content on offgridpermaculture.com, and the Off Grid Permaculture YouTube channel.
In this talk, Daniel will be describing the immense health benefits available through nutrient rich food grown with organic permaculture growing techniques. Through regenerative agriculture, food forest design, and modeling human system after nature, Daniel hope to take part in converting the Earth back in to a Garden of Eden for all humanity.
More info about Daniel: Off Grid Permaculture
Shamantha Elmore – Applied Holistic Quantum Science for Youthful Longevity.
Learn how to apply principles of Philos5D to live a long exuberant life by addressing brain and heart health, hormonal balance, and chakras
More info about Shamantha: Philos 5D